As the website for NPE2018: The Plastics Show says, "if your business is associated with plastic in any way, this is your must-attend event!"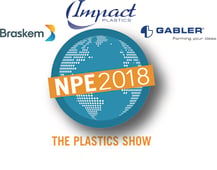 Coming around once every three years, the National Plastics Exposition, or the NPE®, is the world's leading plastics trade show and conference. Produced and trademarked by the Plastics Industry Association (PLASTICS), this trade show assembles the full array of products, tools, equipment and resources all under one roof, to provide plastics industry professionals with total coverage of the innovative solutions and emerging technologies that are shaping the future of the plastics industry. The show will be taking place at the Orange County Convention Center in Orlando, Florida from May 7 - 11th.
Continue reading to learn more about where you can find Impact Plastics at NPE2018!
Where We'll Be
This year at NPE2018, Impact Plastics will be debuting our new 903D polypropylene sheet at the Gabler Thermoform Booth, located in the West Hall Level 2, Booth W7763. Here you can see 903D polypropylene sheet from Impact Plastics run on a high-efficiency thermoforming machine designed to increase thermoforming output by 50% compared to other machines on the market.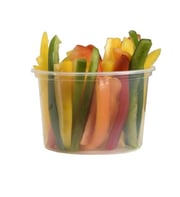 Our new product, Impact 903D PP sheet is a first-of-its-kind clarified block copolymer PP resin. Produced in partnership with Braskem utilizing their Prisma 6810 resin, 903D PP sheet provides the ultimate balance of properties - offering the stiffness characteristic of a homopolymer, the toughness of an impact copolymer, and the clarity of a random copolymer, all in one single-resin solution. Typical impact copolymers are characterized by a cloudy or milky appearance in their natural state, leaving consumers to sacrifice clarity in order to achieve the balance of properties required for certain applications. But with Impact 903D PP sheet, consumers can now experience the same properties, even at low temperatures, without sacrificing clarity and aesthetics.
---
For more information on Impact 903D PP sheet, click on the link below to get in touch with one of our sales representatives:
---
About our Partners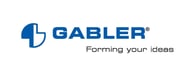 GABLER Thermoform
GABLER Thermoform is one of the world's leading manufacturers of thermoforming machinery for the food and beverage packaging industry. The GABLER portfolio includes the popular M-line machines, suitable for cup and bowl production, in various sizes for different outputs.
This year at the trade show, GABLER will be exhibiting the world's biggest tilt bed thermoforming machine, the GABLER M100, which is setting new standards in the thermoforming world. With a forming area of 1,130 x 550mm, the M100 offers an increase in output rates of up to 50% compared to the machines presently available. Using 903D PP sheet, GABLER will be running a 70mm diameter PP drink cup on a 90 cavity tool produced by MARBACH, with cycle rates in the range of 32 cpm.
With the M100, GABLER Thermoform has increased the maximum output of tilt bed thermoforming. It combines both performance and high-end technology, while simultaneously reducing energy consumption, resulting in the lowest possible production costs for GABLER customers.
Braskem

With a human-oriented global vision of the future, Braskem strives every day to improve people's lives by creating sustainable solutions with chemicals and plastics. Braskem is the largest producer of thermoplastic resins in the Americas and the leading producer of biopolymers in the world, creating more environmental-friendly, intelligent and sustainable solutions through chemicals and plastics. Braskem exports to clients in approximately 100 countries and operates 41 industrial units, which are located in Brazil, United States, Germany and Mexico, the latter in partnership with the Mexican company Idesa.
---
Make sure you stop by Booth W7763 to see our 903D PP sheet running in person at NPE2018: The Plastics Show!