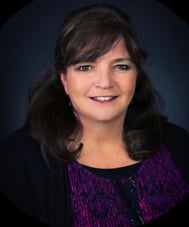 Impact Plastics is excited to launch Team Spotlight series with the introduction of our newest team member - meet the new Director of Business Development for our Medical Packaging solutions, Jennifer Lauderback! Jennifer brings over 30 years of industry experience to the Impact team, with a focus on the development of thermoformed packaging solutions for the OEM medical, pharmaceutical and healthcare industry.
Get to know more about Jennifer including her expertise in materials and packaging solutions for medial OEM customers, and the material solutions she is most excited to bring to the medical packaging industry as the newest addition to the Impact team!
---
Tell us about the career path that led you here and what your role is at Impact Plastics.
I began my career by gaining expertise with resins and plastics manufacturing processes specifically for medical packaging. I then transitioned to providing thermoformed solutions for medical OEMs. It was during this time I discovered my passion for the medical packaging industry, people and the lifesaving products they provide.
As Director of Business Development for Medical Packaging, I can continue my journey of partnering with medical manufacturers to develop innovative packaging solutions for their critical products.
What interested you about this role and working for Impact Plastics?
Personally, I love the challenge of working with a team to identify solutions that resolve packaging needs. I am excited to have the opportunity to join Impact Plastics and work with a team of experts who are highly innovative and technical. Their zeal for providing groundbreaking solutions is contagious! I am also excited about the diverse portfolio of materials Impact has to offer the industry.
In my new position as Director of Business Development, Medical Packaging, I have the unique opportunity to leverage my experience, technical knowledge and industry relationships to develop, implement and commercialize new products, such as the Selenis PETG material.
In what ways do you feel the industry will benefit from a new PETG supplier?
PETG is an excellent material that has been used in medical packaging for almost 40 years -- providing clarity, sterilizability, impact protection and ease of processing. PETG for medical applications in the US has been almost exclusively sourced by one supplier from one facility - which has led to challenges.
The past 12-18 months' supply chain and resin manufacturing disruptions created incredibly long lead times for PETG materials. This material delay prevented many medical manufacturers from providing critical, lifesaving products to patients and hospitals. Having an additional source of PETG for the medical industry will provide both risk mitigation and assurance of supply for medical converters and OEMs.
What are some of the key challenges customers in the healthcare packaging industry are facing today? In 5 years?
As I mentioned above, a huge concern for the rigid medical packaging industry is PETG assurance of supply. OEMs are faced with decisions surrounding validating alternate materials and suppliers for their rigid trays. For example, there are numerous proprietary offerings for medical copolyesters (APET) materials – each requiring specific validations and testing. By offering the market another source of PETG (whose performance has been proven), it is much easier to prove equivalence in performance than validating a whole new polymer.
With respect to the future, I believe that additional material development surrounding sustainability will be required. Recycled content in medical packaging can be challenging to navigate, as complete traceability back to the resin is currently required.
What excited you most about Impact's product offering for this market?
Risk mitigation and assurance of supply for converters and OEMs! Impact's ability to supply Selenis PETG to the rigid medical market, will greatly reduce lead times, and both converters and medical OEMs will gain assurance of supply. Dual sourcing will result in a new confidence that PETG packaging materials will be available for their life saving products to reach doctors, hospitals, and ultimately patients.
---
To get in touch with Jennifer to learn more about our medical packaging solutions, reach out to her via email at jlauderback@impactgroup.co.
Want to see how PETG from Impact stacks up to your current solution? Download the PETG material comparison TDS to learn more: