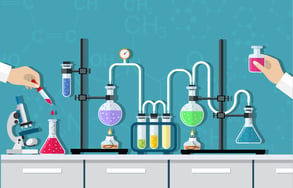 So you've narrowed down what material you need thanks to our "Learn More About your Plastic Sheet" series - now its time to download a data sheet and take a look at the performance attributes of our materials. But if you're new to the industry, or don't work in a technical role, the information stated on material data sheets can leave you more confused than when you started.
If you've ever felt this way after reviewing a material data sheet, then this next Impact Plastics Blog series focused on "Understanding your Data Sheet" is for you. In this next blog series we will explore ASTM tests commonly found on material data sheets for thermoplastic resins, starting with density and specific gravity. Continue reading to learn more!
The American Society for Testing and Materials (ASTM) is an organization that defines and sets standards to ensure good quality and workmanship. Over 12,000 ASTM standards operate globally, including tests specific to plastics, to help consumers have confidence that the products they purchase will perform as expected.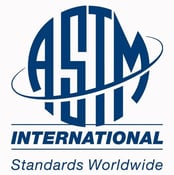 One of the ASTM test methods for plastic commonly seen on data sheets is the test for Density and Specific Gravity (SG). This test is often seen with the designation ASTM D792. Density refers to the mass per unit volume of a material, whereas SG refers to a measure of the ratio of mass of a given volume of material at 23°C to the same volume of deionized water.
Polymers typically have a "benchmark" density that can offer an approximate value of what the density of a particular material can be expected to be. However, various factors can affect density such as crystallinity, loss of plasticizer or absorption of solvent. Portions throughout the same sample may also differ in density due to differences in crystallinity, thermal history, porosity, or changes to the material composition, such as the addition of a filler or pigment.
There are two basic test procedures to determine the density of a material – method A, used for testing solid plastics in water, and method B, used for testing solid plastics in a liquid other than water. Method A is the more common test method used, and can be performed with sheet, rod, tube and molded pieces of plastic materials that are not affected by water. The specimen is weighed first in air (Weight A), and then weighed when immersed in distilled water at 23°C (Weight B). From here density and SG are calculated using the following formulas:
Specific Gravity = (Weight A / Weight B)
Density = (Weight A / Weight B) * 0.9976 g/cm3 , where 0.9976 g/cm3 is equal to the density of distilled water at 23°C
The tests for density and SG are particularly significant in the custom sheet industry because plastic sheet is sold on a cost per pound basis. The lower the density or SG of a particular material, the more material per pound or surface area you will get. For example, polypropylene has a density of approximately 0.90, whereas PET has a density of approximately 1.40. Because of this difference, when comparing polypropylene sheet to PET sheet, holding constant gauge and size, customers can see approximately a 30% density reduction from PET to PP and an increased yield on pounds purchased.
---
Do you have a packaging idea and need some guidance on which material is best? Learn more about our materials and get in touch with our sales team today!