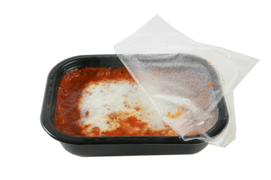 When a thermoforming company or OEM form-fill and seal business brings a new food packing project to market, the process of trialing and sourcing packaging materials and formulations can be a long and complicated. Not only are material performance and functional properties pertinent considerations, but there are also stringent safety and quality requirements that must be met for packaging materials approved food contact applications.
---
Over time, the process of working with our customers in the food packaging and foodservice packaging markets has provided us with the experience and expertise to recommend materials and formulations based on the functional requirements and aesthetic needs of the application. Below are some of the key reasons why working with Impact as your extrusion partner for your next food packing project will bring value to your project:

Existing business relationships with industry leaders and multinational form-fill-seal food packaging customers:

If you are working on bringing a new food or foodservice packaging project to market, or are interested in switching suppliers for an existing product, it makes sense to work with a partner that has some experience under their belt. With over 40 years of industry experience, chances are Impact Plastics & ICPG have worked on, or are currently working on, a project similar to yours. Our experience working as a supplier to some of the largest companies in the food and foodservice packaging markets has given us valuable insight which allows us to anticipate the needs of our customers, and our new capabilities in multi-layer barrier coextrusion produced by our new brand ICPG, means even more capabilities to fit your products needs. The combination of our in-house expertise, relationships with resin suppliers and production flexibility means that the customer walks away with a custom formulation tailored to the exact needs of their applications.
Ahead of The Curve on New Food Packaging Trends:
At Impact Plastics we believe that polypropylene is the resin of the future – and we have economic and consumer trends on our side. The creation of polypropylene starts with natural gas, and ample feedstocks of natural gas in America will over time result in less volatile and more consistent pricing.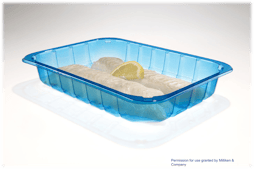 On the consumer side, characteristics inherent to polypropylene are in keeping with consumer demands. Recent research has shown that consumers are trending towards clear packaging with visual appeal that is sustainable, resealable and reheatable - and Impact's UltraClear polypropylene sheet is the only material that checks all of the boxes. In addition to satisfying consumer demands, UtraClear polypropylene also improves efficiencies for supermarkets. Now supermarkets will be able to consolidate their foodservice packaging containers by only using one polymer capable of withstanding both cold and hot temperatures while still maintaining the clarity of PET that is desired by the market.

Over the years Impact Plastics, together with our sister brand ICPG, has perfected our expertise and developed our patent-pending XPP Polypropylene Solutions to put us ahead of the curve as one of the industries premier suppliers of innovative and sustainable polypropylene packaging solutions for PS replacement in form-fill-seal food packaging.

Food Packaging Safety & Quality Certifications

Remember when we mentioned those stringent safety and quality requirements of the food and foodservice packaging industry? To ensure our compliance with the changing specifications required of manufactures of food packaging materials, Impact Plastics has achieved our Food Safety System Certification (FSSC 22000) for its Impact South facility located in Hamlet, NC, "FSSC 22000 Certification is a clear reflection of Impact Plastics' focus and commitment to the food packaging market and to drive continuous improvement in food packaging material for a safe food supply chain," said Jimmy Shah, Food Safety Team Lead for Impact Plastics. In addition, our Hamlet, NC facility has been granted a NC Interstate Milk Shippers permit from the FDA. Together, these certifications, along with our ISO 9001:2015 certification, mean that customers can rest assured that their food packaging materials are produced with the utmost attention to the quality and safety of the product.
---
As new trends emerge and manufacturing processes change, Impact Plastics customers can be assured that we are making the necessary adjustments to stay ahead of the curve. We pride ourselves in our flexibility to work with our customers and potential customers while bringing a new products to market and throughout the course of supplier/customer relationship. For more information or questions regarding food service packing please contact us!